Last night I got no writing done, zilch! Normally this is because I am putting it off because I know the task will be difficult, but last night it was not even something as logical as that. I was actually looking forward to writing.
So why did I fail to write even one word as intended? Usually there is one big word that sums up the cause of my distraction and failure to complete anything constructive and I know that it is the cause of many people failing to do what they should in many aspects of their life- 'Internet'.
I had my pen drive in my laptop and had even planned a time when I would disappear up to the study and get some writing done. Instead I spent the time I should have spent writing doing some Internet shopping. That's not the worst bit, I didn't even
buy
anything. In the end it was getting late and I decided I would need more time to think on it.
This sort of pointless and vastly time-consuming activity is the prime culprit at eating into my writing time. There is no need for me to do this, and the logical answer would be to do the writing first and then go on the Internet.
Somehow 'surfing the net' always eats up time and with very little results. Even when it is something relevant, like looking up competitions, it seems to take a long time and you very quickly get distracted by something not so relevant, like that free delivery offer on New Look.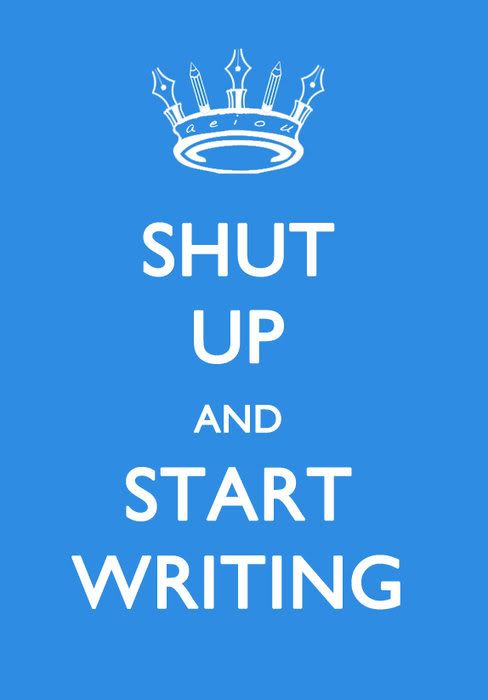 I think it can be worse if you set a time for writing and do some searching on the Internet before hand. Soon enough your writing time is put back five minutes, then another five until very little if anything is done.
I have a new plan, that I am going to stick to following my wasted night. WRITE FIRST!